Car Hire Dublin Airport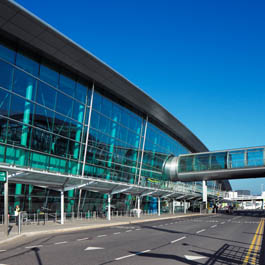 Easirent Dublin Airport [DUB]
Collinstown Business Park
Airport Road
Colghran
Co Dublin
Tel: +3531 695 0324
E-mail: bookings@easirent.com
Opening Hours:
We're open 7 days a week
05:00 – 00:30
Collecting Your Hire Car from Easirent Dublin Airport
Please call +353 1 695 0324 on arrival to arrange a shuttle transfer to the
branch. The collection point is outside departures and the shuttle bus will have Easirent clearly
marked.
Easirent Dublin Airport Map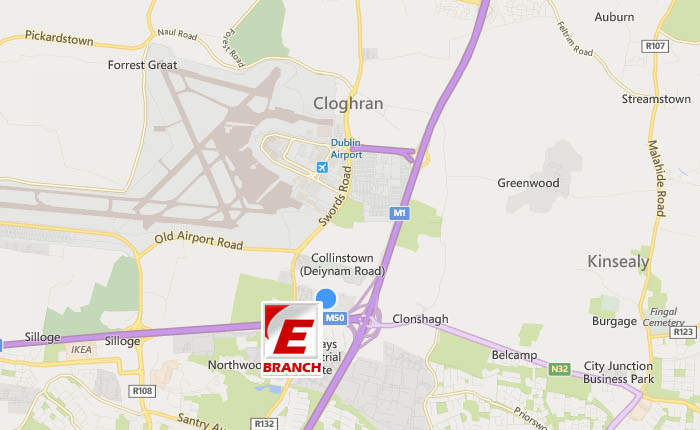 Dublin News
About Dublin Airport
Rent a car from Dublin Airport (DUB) at Easirent and discover such a fantastic and beautiful place. 5 miles out of Ireland's capital Dublin Airport it is the perfect destination for an Irish fly-drive holiday. Dublin is the most important point of entry and departure in the country. A cosmopolitan city, with cultural charms it offers a blend of warm hospitality and historical interest being one of Europe's oldest cities.
Dublin is a city divided by the River Liffey. The South Side of the river is traditionally considered more affluent, attracting visitors throughout the year to Grafton Street and St Stephens Green for shopping and dining in the many restaurants. Explore the city in a rental car from Dublin Airport and visit Temple Bar situated between Dame Street and the Liffey. Internationally renowned for the cobbled streets, Temple Bar is home to numerous bars and hotels, offering lively nightlife popular with locals and tourists alike. Renting a car from Dublin Airport, will enable you to visit such attractions as the National Library of Ireland, Trinity College, Botanical Gardens and the Guinness Storehouse; home to one of Ireland's national treasures. There are many attractions to visit within the city that are easily accessible by car there is something for everybody.
Automatic Car Rental Dublin Airport
Need automatic car hire at Dublin Airport? Complete our quick booking engine above and we'll scan the car hire market and give you the best deals on the web. Whether you require an automatic economy car, automatic compact car, standard automatic or 7 seater automatic we can get you great airport deals.
7-8 Seater Car Hire Dublin Airport
Are you looking for 7-8 seater Car Hire Dublin Airport? Look no further Easirent have you covered. Easirent will give you great rates on 7-8 seater vehicles. These vehicles are especially popular as they allow you extra space for the whole family (or the option of having that extra space for suitcases or other items). Simply enter your dates in the booking engine and we will instantly quote you for your 7-8 seater car hire at Dublin Airport.
Dublin Airport Self Drive
Easirent will present you with a selection of top-quality self drive hire cars at Dublin Airport at superb rates:
» Small Car Manual & Automatic
» Mid Range Car Manual & Automatic
» Standard Car Manual & Automatic
» Large Family Car/ Estate Manual & Automatic
» 7 Seater MPV Manual & Automatic
» 8 Seater MPV Manual
Easirent make it easy, simply enter your dates in the booking engine and we will instantly quote you for Self Drive Dublin Airport.
Executive & Luxury Car Hire Dublin Airport
Need to hire an executive or luxury vehicle at Dublin Airport?
Vehicles in this category range from Volvo's, BMW's to Mercedes Benz. With Easirent it's simple and easy to book, simply enter your dates into the booking engine and we will instantly quote you for Executive Car Hire Dublin Airport.
One Way Car Hire Dublin Airport
Looking for One Way Car Hire Dublin Airport? Look no further Easirent offer one way hire from Dublin Airport to many locations around the UK including popular locations such as Heathrow & Gatwick Airports, Manchester Airport, Liverpool Airport and many other locations, simply enter your pickup and drop off location in the booking engine to receive a instant quote and book online!
Dublin Airport Guide
Business Lounges at Dublin Airport
Business services are located in the Anna Livia Departure Lounge. A walk-in rate is charged. There are newspapers, fax and photocopying services and Internet access. As part of the VIP service, private business office facilities are available on request.
Dublin Airport's Family Facilities
Baby Changing Facilities – Stations throughout terminal near the toilets and also there are 7 extra stations available.
Entertainment at Dublin Airport
Dr Quirkey's Emporium offers facilities and activities for children. Located directly after the security screening point.
Dublin Airport's Information Desk
Dublin Airport's Information Desk is located in the arrivals concourse
Tourist information desk situated at the North entrance of the arrivals concourse
Internet Access at Dublin Airport
Internet kiosks available throughout the terminal plus printing facility locations
WiFi in terminal 1 free zone in arrivals, departures, the Mezzanine, the street. Search for 'Dublin Airport free WiFi' or 'eircom'. Click continue to surf.
Dublin Airport Toilets
Located all over terminal 1 with clearly marked blue signs. All offering baby change facilities
Shops at Dublin Airport
The Street at Dublin Airport is an area designated for shopping. With 25 shops and refreshment outlets, you can take the time to look around while awaiting your flight. There is a range of gift shops and a pharmacy as well as book, jewellery and electrical stores, to name a few. You can also save up to 50 per cent on certain duty free goods including tobacco and spirits.
Dublin Airport Restaurants
Dublin Airport has a wide variety of restaurants, cafes and bars in Terminal's 1 & 2 including a large self service restaurant and a number of eateries beyond security at the airport.